MITSUBISHI SERVICE CHRISTCHURCH
Christchurch Mitsubishi offers the highest possible levels of after sales service.
We employ 17 qualified technicians, most of them Mitsubishi factory trained. We have a strong commitment to ongoing technical training, and to developing the skills of our people to service and repair your Mitsubishi vehicle efficiently, accurately and safely.
Our technicians have full access to the latest Mitsubishi service equipment and the latest Mitsubishi service information, essential factors in keeping your Mitsubishi performing efficiently and safely.
We offer every service necessary to keep your Mitsubishi on the road, including regular scheduled maintenance, mechanical repairs, warrant of fitness inspections, wheel alignment, safety inspections, automatic transmission servicing and repairs, and much more.
Our added value services include free pick up and delivery within metropolitan Christchurch and a limited number of courtesy vehicles available on a pre-booked basis. (A small charge is made for courtesy vehicles to cover fuel and insurance) In addition our City branch offers expert service at affordable price for all makes and models. You can book a service above.
Please book at least three days in advance, you will receive a confirmation of your booking.
At Christchurch Mitsubishi, our service department offers specials on a wide variety of services for all Mitsubishi models, including: Mirage, ASX, Lancer, Outlander, PHEV Vehicles, Triton, Pajero Sport and Pajero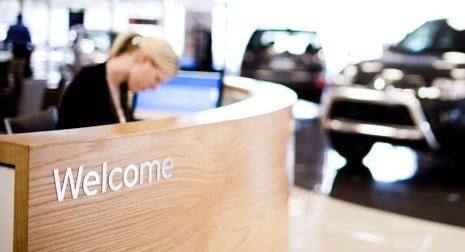 CONTACT SERVICE
Open Hours
SERVICE DEPARTMENT
Monday to Friday 8.00am – 5.30pm
Please fill in the form to provisionally book your Mitsubishi in for a service.
Please be aware that this is not a confirmed booking but will be contacted via a dealership representative.
TALK TO US TODAY ABOUT YOUR NEW MITSUBISHI
Many of your service questions can be answered below. 
How often should I get my Mitsubishi serviced?
Your Mitsubishi vehicle needs to be serviced in line with Mitsubishi's recommended servicing intervals which are listed in your service book or on the website.
Passenger car, Petrol & Diesel SUV models, Pajero Sport & Triton
15,000km or 12 months (whichever occurs first).

Plug in Hybrid Outlander
15,000km or 12 months (whichever occurs first).

Pajero
15,000km or 12 months, (whichever occurs first).
Check the service and maintenance section in your service and Warranty booklet to find out when your regular servicing is due and if your vehicle requires more frequent servicing.
Where can I service my Mitsubishi?
Our customers are from all across Canterbury. From Sockburn to Rolleston and Oxford to Darfield Christchurch Mitsubishi are the Canterbury's preferred Mitsubishi service centre. 
Our main service centre is located at 386 Moorhouse Avenue. 
What's the benefit of Genuine Mitsubishi Servicing with Christchurch Mitsubishi?
Bringing your vehicle to Christchurch Mitsubishi's Service Centre ensures the long-term safety, reliability and performance of your Mitsubishi.
Christchurch Mitsubishi technicians receive annual training by factory-trained instructors, ensuring your vehicle receives the expert servicing and care it needs. Christchurch Mitsubishi has access to factory special tools and diagnostic equipment. These ensure your vehicle can be serviced or repaired as efficiently as possible and that your vehicle has the latest possible software when updates are available.
Will my Warranty be affected if I don't use Mitsubishi to service my car?
Yes, to maintain your Diamond Advantage Warranty your vehicle must be serviced at an approved Mitsubishi Dealership such as Christchurch Mitsubishi or Rangiora Mitsubishi at the required service interval.
If you choose to service your vehicle at a non-approved Mitsubishi Agent you will void your 10/5/5 Diamond Advantage Warranty and your vehicle will only be covered under the 3 year Manufacturer's Warranty.
What happens if non-Mitsubishi approved parts are fitted to my vehicle during a service?
Mitsubishi recommends that only genuine Mitsubishi parts are fitted to your vehicle. If a problem or damage occurs as a result of using non-genuine parts or non-approved fluids or lubricants, your warranty may be affected.
What happens if I miss or prolong a regular Mitsubishi vehicle service?
Missing a regular service or prolonging time between services increases the risk of premature deterioration of some engine components as a result of reduced lubrication and protection performance. In addition, you will also risk voiding your Diamond Advantage Warranty.
My vehicle has missed a scheduled service. Will this be a problem in relation to my Warranty?
Failure to service your vehicle in accordance with Mitsubishi recommendations may affect your Warranty. To find out more, please contact us directly. 
How can I book in for a service?
You can use the form located on this page.